Welcome our friends from Saudi Arabia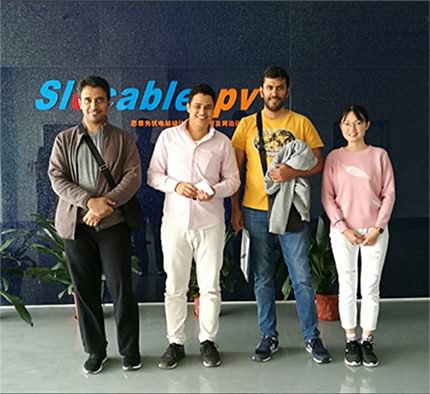 Warmly welcome our Saudi Arabia friends to visit Slocable-office and factory.
Our PVSlocable have known your requirement,such as tinned copper,insulation,flame retardant and so on.
We believe that our Slocable can offer your ideal solar cable and MC4 connector.
In addition,Look forward to seeing you again in the future.