On December 12th, it is a great honor and pleasure to welcome our Iraqi client, Mr.Hozan, visiting our company
and having a further discussion of our ranging products.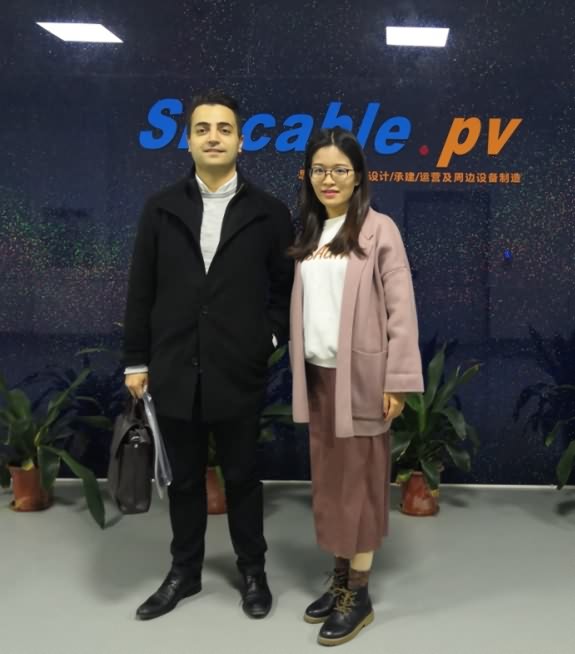 We Slocable always believe that trading is not only a process of business but also a process of learning.
Over years, we have always valued clients'opinions and suggestions because we are convinced that outsiders see more than the insiders.
Clients from the whole world can bring more creative and insight perspectives that we never imagine, which is the key to our continuous improment.
This time, super thanks to Mr.Hozan, also our friend, who is one of the biggest distributor of power industry, having more than 100MW engineering projects in
Iraqi, the deep talk about our solar cable, MC4 connector series, fuse holder and other PV accessories  motived us to clearly know the trending need of the solar market
and  reposition ourselves in the market.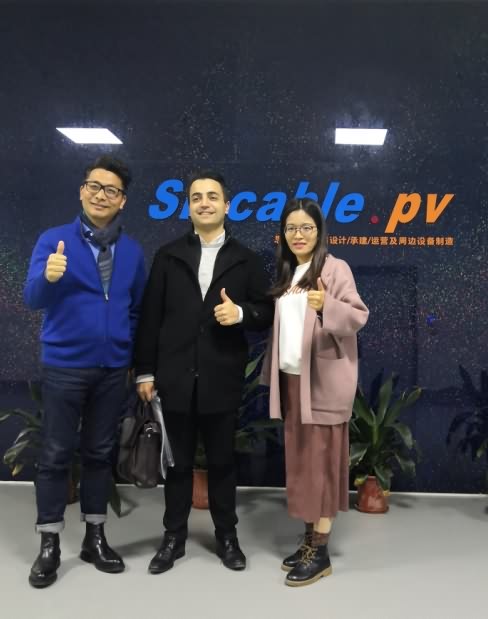 Today is another learning day but with the same and unchanging aim,  providing better quality products and more intimate services to our clients.
Hope the cooperation with Mr.Hozan go smoothly and  welcome friends from the whole to visit our company.